Main Menu
Home
 
 Discover Iowa

About Us

Advertise With Us

FAQs

Why Shop Locally

Coupons & Specials

Link Exchange

 User Panel (Login)
 
 Add your listing
 
 Compare Listing Options
 
 Contact Us
 
 Admin Panel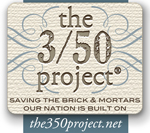 Shop Iowa Online Frequently Asked Questions
In the Main Menu
Home

This link takes you to the home page of ShopIowaOnline.com. It's the page that is first displayed when you enter the site.

FAQ
This is where you are now.

Add Your Listing:
This will take you to the registration form to sign up and add listings to ShopIowaOnline.com Or, if you're currently a member, it will take you to the beginning of the process to add a new listing.

User Panel
Once you've registered this will take you to the log in page so you can view your information, edit your listings or change your membership level. You can also view your listings stats and add or edit coupons depending on your membership level.

Compare Listing Options
This is where you'll find information on the different listing levels available and their respective conditions.

Contact Us
Links to a form where you are welcome to contact us for any reason.

About Us
This is our hello how are you? Take a minute to read the About Us section to get a better idea of what ShopIowaOnline.com is trying to accomplish

How to sign up?
The first step is to register with our site. Clicking on the "User Panel" will allow you to register. Once this is done, you can return to this same page to log in. After you are logged in, go to "Add Your Listing", and from here you may begin to enter your information.

Information/Terms used throughout the site

Categories
Companies choose the main category and sub categories where they would like their listings to appear.

To view any category or sub category simply click on the name of the category. If no listings have listed in that particular sub-category a message will be displayed - "No listings found in this category". We have also added a recommended categories result to be shown if your keywords match any other listings or categories. Check these categories to see if what you're looking for is inside.

To view the details of the listings, simply click on the company name.
The information displayed will depend on the Membership level chosen by the listing owner.

Searching
Simply enter the keywords, business name, category or the zip code you are looking to search around in the search boxes, press go and all the listings that match your criteria will be displayed.

Listing Options
To view the different listing levels available please click on Compare Listing Options to view the Listings Comparison Table. It lists all the different options available for the different listing types.
The Free listing for instance - list the options you have available to list about your company
Quick Guide to Registration and adding a listing:

User Panel Log In - Registration
Registration is easy. In order to list yourself in the Directory you need to register. If you already have an account then just enter your information in the Login to your account form.

For new users please click on the Add Your Listing link in the main menu and you will be taken to the Registration Step page

Login: choose your username to log into the system

Usermail: VERY IMPORTANT- this is our primary contact with you and all communications with you will be conducted through this email address so please ensure that it is a working email address.

Pass: choose your password (use something you'll remember). For extra security, try to change it up a bit. Use 8-12 characters and switch them up with numbers and capital letters.

Verify Password: Re-type your password

Terms: Check the I have read and agree to the Terms of Use and hit the Submit Registration button.
You will be sent an email confirming your user details.

*Add your listing*
Please consult the Listing Comparison table before you choose your preferred listing. Click on Add your listing link and follow the registration steps:

Select Listing Level
Choose the required level from the drop down box -

Listing Details
Select the category in which you want to be listed by clicking in the list box. The program already tells you how many categories remaining to list in. It will then open up the sub categories available for that particular category in a second list box. Select the one that best suits your needs.
Click on the Add category Button to finalize your category selection.

Repeat the procedure for the other categories allowed for your chosen listing level. If you change your mind just click on the Remove from list button and start again.

Fill in your details and press the submit button to send us your details.

The listing needs to be approved and you will be sent an email once it has been approved by admin.

Depending on the listing level that you have chosen you will be offered payment options.

Please be sure to hit the Submit button to finalize your choices.

Once approved you can login and view your details, change your password, view statistics for your listing, view/edit your details or category listings, add your logo, coupons and much more. See the following section for upgrading your listing.
What is a "V-Card"?
V-Card is like an electronic business card. Your listing will contain a link to a V-Card, which can be downloaded by visitors to your listing; they can then import your business information into their email client if they wish.

Upgrade Listing

At any time, you can upgrade your Membership listing from Free Membership to your desired Full Membership.

Payment Options

At present you can choose to make payments on the site through PayPal or to have an invoice sent to you. Just follow the instructions. When using PayPal you will notice that payment is for DC Computers which is our current PayPal account to receive online payments.
Naturally payments have to clear before approval is given for any upgrades.

All changes will be confirmed by email.
If you have any questions, comments, or suggestions please use our Contact Form.
Spotlight Showcase


Support our Showcase Members who help us build better communities.
Advertisers
Featured Listings
Soyalux
Clear Creek Orchards
River Cities' Reader
Sacred Light Candle Company
AlphaGraphics
Tim Wilson Trenching and Backhoe
Dairy Queen of Coralville
Virtual SEO Marketing
Beanpod Candles
Historic Rock Apartments & Suites
Complete Music Disc Jockey Service
The Salvation Army
Wellman, City of
Dillon Law PC
Summerset Winery
Statistics
Listings Active: 3996
Total Categories: 782
Follow Us
Bookmark & Share: