Main Menu
Home
 
 Discover Iowa

About Us

Advertise With Us

FAQs

Why Shop Locally

Coupons & Specials

Link Exchange

 User Panel (Login)
 
 Add your listing
 
 Compare Listing Options
 
 Contact Us
 
 Admin Panel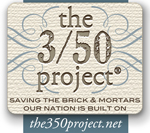 Timmy Flynn's Red Pepper Deli & Grill
517 South Riverside Drive
Iowa City, Iowa 52240
Description:  Formerly the Hungry Hobo since 1979, the Red Pepper opened for business January 2011 at the same location, 517 S. Riverside Dr. in Iowa City. The menu includes a similar selection of delicious subs, spuds, soups and salads, which can also be delivered or catered. It's the same amicable service, the same ownership, and a fresh new name!
Contact:  Store -
MS Outlook Vcard
Hours of Operation:
Open Daily: 10:30 a.m.-9 p.m.
Specials:
Phone:  319.337.5270
Fax: 
Mobile: 
Bookmark & Share us:
Send Message
Visit Website
Refer a friend
Mapquest Directions
Print
Listed in these categories
 Food & Beverages - Caterers

 Food & Beverages - Restaurants - Delicatessens & Subs

Spotlight Showcase


Support our Showcase Members who help us build better communities.
Advertisers
Featured Listings
AliCatsRocks
Aunt Hattie's Fanciful Emporium
Tabernacle Baptist Church
LeClaire Chamber of Commerce
The Secret Cellar
Wellman, City of
Iowa City & Coralville Convention & Visitors Bureau
Comics In Action
Copyworks
Virtual SEO Marketing
Polk City Chamber of Commerce
Prairieland Herbs
Historic Rock Apartments & Suites
Block Party Studios
Basket Bowtique
Statistics
Listings Active: 3996
Total Categories: 782
Follow Us
Bookmark & Share: