Main Menu
Home
 
 Discover Iowa

About Us

Advertise With Us

FAQs

Why Shop Locally

Coupons & Specials

Link Exchange

 User Panel (Login)
 
 Add your listing
 
 Compare Listing Options
 
 Contact Us
 
 Admin Panel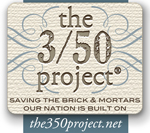 The Secret Cellar
1205 Curtis Bridge Rd. NE
Shueyville, IA 52338
Description:  The Secret Cellar is a quaint Wine, Spirits, Import Beer, and Gift shop located in downtown Shueyville, Iowa. The shop is famous for their custom-made gift baskets and private-labeled wine bottles.
Contact:  Lauren Cannon -
MS Outlook Vcard
Hours of Operation: Mon-Fri 1-7pm, Sat 11-7pm
Specials:
Phone:  319-841-2172
Fax: 
Mobile: 
Bookmark & Share us:
Send Message
Visit Website
Refer a friend
Mapquest Directions
Print
Listed in these categories
 Shops & Stores - Miscellaneous Retail Stores

 Food & Beverages - Beer, Wine, and Liquor Stores

 Shops & Stores - Beer, Wine & Liquor

Spotlight Showcase


Support our Showcase Members who help us build better communities.
Advertisers
Featured Listings
Hair Graphic's Studio
Affordable Plumbing & Remodeling
North Liberty Fire Department
Dairy Queen of Coralville
BlueStem Winery
Cedar Valley Postings.com
Cedar Rapids Area Chamber of Commerce
Warehouse Auto Company
Sheri's Book Treasures
McCorkle Hardware
All Season Janitorial, Inc.
Tabernacle Baptist Church
Brewed Cafe
Hawkeye Computer Services
Cindy's Boutique
Statistics
Listings Active: 3995
Total Categories: 782
Follow Us
Bookmark & Share: