Main Menu
Home
 
 Discover Iowa

About Us

Advertise With Us

FAQs

Why Shop Locally

Coupons & Specials

Link Exchange

 User Panel (Login)
 
 Add your listing
 
 Compare Listing Options
 
 Contact Us
 
 Admin Panel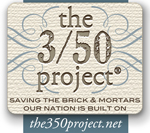 La Quercia LLC
400 Hakes Drive
Norwalk, IA 50211
Description:  We believe that the food we eat can delight us every day. It is our mission to help you make that happen. With each product, we strive to offer a memorable eating experience, one that causes you stop and savor the moment. Great food is more than great taste. It is healthful, nutritious, and pleasurable. It is satisfying sensually, physically, emotionally, and intellectually. It tastes good and it feels good. It pleases and it nourishes. It is part of a responsible food system that sustains you, producers, craftspeople, restaurants, and stores who support their communities and respect the environment.
Contact:  -
MS Outlook Vcard
Hours of Operation: Available Products
Prosciutto,Speck.Pancetta,Coppa,Guanciale,Lardo
Specials:
Phone:  515.981.1625
Fax: 
Mobile: 
Bookmark & Share us:
Send Message
Visit Website
Refer a friend
Mapquest Directions
Print
Listed in these categories
 Food & Beverages - Meat Markets

 Manufacturing, Production & Wholesale - Food

Spotlight Showcase


Support our Showcase Members who help us build better communities.
Advertisers
Featured Listings
Elkader Area Chamber of Commerce
Memories That Last
Cedar Valley Postings.com
Historic Rock Apartments & Suites
Soyalux
North Liberty Fire Department
Basket Bowtique
Graphics by Peggy
Main Street Corning
SHARE Iowa
Hot Wire Auto & Electric Parts
Aladdin Restaurant - Cedar Rapids
City of Marion
Soy B Lite
Copyworks
Statistics
Listings Active: 3996
Total Categories: 782
Follow Us
Bookmark & Share: