Main Menu
Home
 
 Discover Iowa

About Us

Advertise With Us

FAQs

Why Shop Locally

Coupons & Specials

Link Exchange

 User Panel (Login)
 
 Add your listing
 
 Compare Listing Options
 
 Contact Us
 
 Admin Panel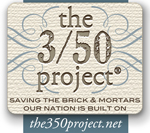 Kirkwood Community College
1030 5th Ave SE
3rd Floor
Cedar Rapids, IA 52402
Description:  Kirkwood's main campus is in Cedar Rapids, with additional buildings in downtown Cedar Rapids, Marion, Iowa City, Belle Plaine, Monticello, Tipton, Vinton, Washington and Williamsburg.
Contact:  Kim Werling Johnson -
MS Outlook Vcard
Hours of Operation:
Specials:
Phone:  319.398.5105
Fax: 
Mobile: 
Bookmark & Share us:
Send Message
Visit Website
Refer a friend
Mapquest Directions
Print
Listed in these categories
 Employment & Jobs - Employment Agencies

 Education & Schools - Schools - Community Colleges

Spotlight Showcase


Support our Showcase Members who help us build better communities.
Advertisers
Featured Listings
Close To My Heart
SHARE Iowa
Graphics by Peggy
Barkalow & Associates Realtors
McCorkle Hardware
Juan O'Sullivan's Gourmet Salsa
All Season Janitorial, Inc.
Summer of the Arts
SoyLights®
Characterwatch.com
Affordable Plumbing & Remodeling
Virtual SEO Marketing
JJ's Cupcakes and Creamery
Wellman, City of
Timmy Flynn's Red Pepper Deli & Grill
Statistics
Listings Active: 3996
Total Categories: 782
Follow Us
Bookmark & Share: