Main Menu
Home
 
 Discover Iowa

About Us

Advertise With Us

FAQs

Why Shop Locally

Coupons & Specials

Link Exchange

 User Panel (Login)
 
 Add your listing
 
 Compare Listing Options
 
 Contact Us
 
 Admin Panel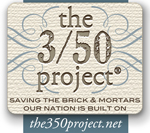 Katering Kitchen
1000 10th St. S W
Cedar Rapids, Iowa 52404
Description:  Catering to all occasions both large and small groups! Holiday Parties, Weddings, Rehearsal Dinners, Hors d oeuvres Parties, Corporate Luncheons, Box Lunches, Graduations, Charter Airlines, On Site Grilling, Picnics and Mercy Dinners.
Contact:  Jackie -
MS Outlook Vcard
Hours of Operation:
Specials:
Phone:  (319) 366-5050
Fax: 
Mobile: 
Bookmark & Share us:
Send Message
Visit Website
Refer a friend
Mapquest Directions
Print
Listed in these categories
 Food & Beverages - Caterers

 Food & Beverages - Restaurants - Buy Fresh Buy Local

Spotlight Showcase


Support our Showcase Members who help us build better communities.
Advertisers
Featured Listings
The Creative University
Pleasant Hill Chamber of Commerce
Dairy Queen of Coralville
Simply Soothing
Twilight Candles
Thornton House Bed & Breakfast
Warehouse Auto Company
Virtual SEO Marketing
Memories That Last
North Liberty Farmers Market
Darn Good Soap & Candle Company
Wellman, City of
Prairieland Herbs
Brewed Cafe
My Candlelit Home
Statistics
Listings Active: 3996
Total Categories: 782
Follow Us
Bookmark & Share: