Main Menu
Home
 
 Discover Iowa

About Us

Advertise With Us

FAQs

Why Shop Locally

Coupons & Specials

Link Exchange

 User Panel (Login)
 
 Add your listing
 
 Compare Listing Options
 
 Contact Us
 
 Admin Panel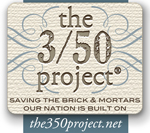 J&P Cycles®
13225 Circle Drive
Anamosa, IA 52205
Description:  J&P Cycles® is one of the most reputable long standing names in the motorcycle parts and motorcycle accessories industry. Having focused on customer service for the last 30 years, J&P Cycles® has been able to build a loyal customer base of Harley Davidson®, Suzuki, Kawasaki, Yamaha, and Honda motorcycle riders who understand that a great ride is rarely enjoyed without great customer service. With over 40 technical experts and 750 years of combined technical experience on hand to assist you, J&P Cycles® clearly sets itself apart by focusing on you, the rider, and getting you the parts and service you need.
Contact:  -
MS Outlook Vcard
Hours of Operation:
Monday - Friday: 8am - 8pm
Saturday 8am - 5pm Sunday 10am - 4pm
Specials:
Phone:  800-397-4844
Fax: 
Mobile: 
Bookmark & Share us:
Send Message
Visit Website
Refer a friend
Mapquest Directions
Print
Listed in these categories
 Automotive - Motorcycles

 Automotive - Parts & Supplies

Spotlight Showcase


Support our Showcase Members who help us build better communities.
Advertisers
Featured Listings
Twilight Candles
Pride of Iowa Market Place
Designs by Reminisce
Main Street Corning
Konek PC
Aladdin Restaurant - Cedar Rapids
Copyworks
North Liberty Farmers Market
Summerset Winery
SoyLights®
Curves
Designs by Dialarde
BlueStem Winery
Cornbelt Running Club
Sorensen's Water Conditioning
Statistics
Listings Active: 3996
Total Categories: 782
Follow Us
Bookmark & Share: