Main Menu
Home
 
 Discover Iowa

About Us

Advertise With Us

FAQs

Why Shop Locally

Coupons & Specials

Link Exchange

 User Panel (Login)
 
 Add your listing
 
 Compare Listing Options
 
 Contact Us
 
 Admin Panel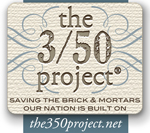 Iowa Peddler Gift Shop - Mississippi Valley Welcome Center
Mississippi Valley Welcome Center
900 Eagle Ridge Road, LeClaire, IA. 52753
Description:  Major Welcome Center overlooking the Mississippi River. Located off I-80 right before your cross over the I-80 Bridge into Illinois, The Mississippi Valley Welcome Center features travel information along with the Iowa Peddler Gift Shop, antiques, Iowa wines, Iowa food products and art for sale. You can also shop online at www.iowapeddler.com
Contact:  Beth Payne -
MS Outlook Vcard
Hours of Operation:
Open Daily! Summer Hours are 8:30 a.m. to 6:30 p.m.
Winter Hours are 8:30 a.m. to 4:30 p.m.
Specials:
Phone:  800-747-7800 ext. 12
Fax: 
Mobile: 
Bookmark & Share us:
Send Message
Visit Website
Refer a friend
Mapquest Directions
Print
Listed in these categories
 Shops & Stores - Gift, Novelty, and Souvenir Stores

 Shops & Stores - Antiques

Spotlight Showcase


Support our Showcase Members who help us build better communities.
Advertisers
Featured Listings
Coralville City Government
Characterwatch.com
Flickers of Fun
North Liberty Food and Clothing Pantry
Animal Kingdom Veterinary Care Center
Sheri's Book Treasures
All Season Janitorial, Inc.
Cornbelt Running Club
Designs by Dialarde
Wellman, City of
My Candlelit Home
BlueStem Winery
Clear Creek Orchards
Hawkeye Computer Services
North Liberty City Government
Statistics
Listings Active: 3989
Total Categories: 782
Follow Us
Bookmark & Share: