Main Menu
Home
 
 Discover Iowa

About Us

Advertise With Us

FAQs

Why Shop Locally

Coupons & Specials

Link Exchange

 User Panel (Login)
 
 Add your listing
 
 Compare Listing Options
 
 Contact Us
 
 Admin Panel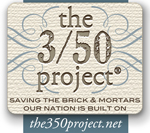 Des Moines Radon
8421 University Blvd, Suite F
Clive, IA 50325
Description:  Radon Testing & Radon Mitigation for: homeowners, real estate transactions, daycare centers, schools, multi-family, and commercial buildings in central Iowa.
Contact:  Jack Cooper -
MS Outlook Vcard
Hours of Operation: Monday - Thursday 8am-5pm
Friday 8am - 4pm
Also by appointment
Specials:
Phone:  (515) 210-4407
Fax:  (515) 222-5284
Mobile: 
Bookmark & Share us:
Send Message
Visit Website
Refer a friend
Mapquest Directions
Print
Listed in these categories
 Construction Equipment & Contractors - Heating, Cooling & Ventilation

 Consumer Services - Air-Conditioning Services

Spotlight Showcase


Support our Showcase Members who help us build better communities.
Advertisers
Featured Listings
My Candlelit Home
Tabernacle Baptist Church
Cedar Rapids Area Chamber of Commerce
Juan O'Sullivan's Gourmet Salsa
All Season Janitorial, Inc.
Beanpod Candles
Cornbelt Running Club
Triple B Models
Elkader Area Chamber of Commerce
North Liberty Fire Department
Summer of the Arts
Bike Iowa
Hawkeye Computer Services
Anderson Family Chiropractic
Timmy Flynn's Red Pepper Deli & Grill
Statistics
Listings Active: 3995
Total Categories: 782
Follow Us
Bookmark & Share: