Main Menu
Home
 
 Discover Iowa

About Us

Advertise With Us

FAQs

Why Shop Locally

Coupons & Specials

Link Exchange

 User Panel (Login)
 
 Add your listing
 
 Compare Listing Options
 
 Contact Us
 
 Admin Panel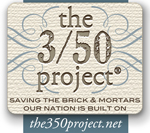 Welcome to Shop Iowa Online's Marketplace
"Your online resource for everything Iowa"
Save Time, Gas and Money with ShopIowaOnline.com
Do you own or manage an Iowa business? Get it listed For FREE
Spotlight Showcase


Support our Showcase Members who help us build better communities.
Advertisers
Featured Listings
Aunt Hattie's Fanciful Emporium
Brewed Cafe
Juan O'Sullivan's Gourmet Salsa
AlphaGraphics
All Season Janitorial, Inc.
The Salvation Army
Designs by Reminisce
Mt.Hosmer Jam Shop
Summerset Winery
JJ's Cupcakes and Creamery
Darn Good Soap & Candle Company
Block Party Studios
Cedar Valley Postings.com
Beanpod Candles
Polk City Chamber of Commerce
Statistics
Listings Active: 3995
Total Categories: 782
Follow Us
Bookmark & Share: