Main Menu
Home
 
 Discover Iowa

About Us

Advertise With Us

FAQs

Why Shop Locally

Coupons & Specials

Link Exchange

 User Panel (Login)
 
 Add your listing
 
 Compare Listing Options
 
 Contact Us
 
 Admin Panel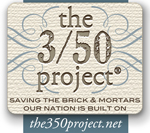 Clear Creek Orchards
11200 Hwy 330 N Collins, Iowa 50055
Description:  "Too Good to Be Jam" is great on toast, cheesecake, English muffins, bagels, yogurt, ice cream, waffles and other fun things to eat. Send a gift of "Too Good to Be Jam" to someone special.
Contact:  -
MS Outlook Vcard
Hours of Operation: Weekdays,
8:00 a.m.–4:30 p.m.
Saturday,
8:00 a.m.–2:00 p.m.
Specials:
Phone:  515.210.4002
Fax:  641- 385-9347
Mobile: 
Bookmark & Share us:
Send Message
Visit Website
Refer a friend
Mapquest Directions
Print
Listed in these categories
 Food & Beverages - Other Food Services

 Food & Beverages - Fruit and Vegetable Markets

Spotlight Showcase


Support our Showcase Members who help us build better communities.
Advertisers
Featured Listings
Block Party Studios
Sheri's Book Treasures
North Liberty Fire Department
Designs by Reminisce
Brewed Cafe
Copyworks
Sorensen's Water Conditioning
Hot Wire Auto & Electric Parts
Dairy Queen of Coralville
Curves
Urbancoolradio.com
Twilight Candles
The Salvation Army
Basket Bowtique
Complete Music Disc Jockey Service
Statistics
Listings Active: 3996
Total Categories: 782
Follow Us
Bookmark & Share: